You've likely dealt with website quotes or quotes in general before. You inquire with a provider, wait way too long for them to respond, and get a ridiculous price without an explanation of why. We strive to be different.
PRONETS website quotes are built with your needs in mind. Like you, we like to be paid fairly for our work, but we also understand your website is an investment. When we talk with you, we strive to be responsive, transparent, and provide fair prices.
No Website Quotes are Typical.
Your first conversation with us is all about your unique business & needs, we spend time speaking with you to get a feel for your business:
What is unique about you? What is your brand like?
Do you have a logo?
Do you need e-commerce or SEO services?
What kind of information are you putting on your website? Do you have brochures that need to be converted & entered?
Do you need online tools like mass email, lead capture forms, live chat, employment applications, etc?
Have you had negative experiences with your current website?
What do you like or not like / want in your website?
From that conversation we can usually provide a rough estimate of what your site will cost & why.
Project Planning & Formal Quote
After we have spoken with you and taken notes, we look at our schedule and let you know how long it will take to get you a plan & quote. At this point we put together your personalized project plan and quote, this tells you exactly what you're getting and why.
This plan includes:
The domain name(s) we will be registering or managing for you.
An outline of the custom development work we're doing for your website (if any)
A detailed list of services & products we are providing, things like: design proofs, data entry, SEO, special features & plugins.
A detailed outline of the pages and features we would build for your website.
A timeline for the project.
By creating a detailed plan like this, we ensure you know what to expect in working with us.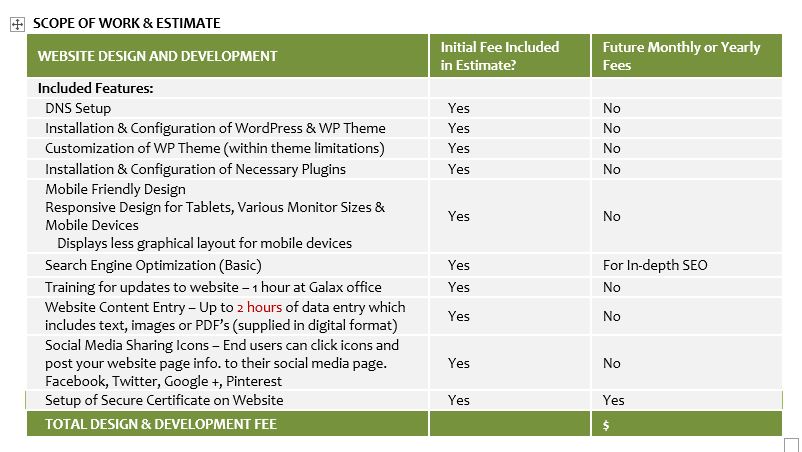 Project Start
If you like the quote, then all we need from you is a signature & deposit. From there we will be in touch with you throughout the process and will provide proofs & help to launch your website on-schedule.
If you don't like the quote, then we can work with you to revise it, or find discounts & offers that could lower it.
With all projects we strive to deliver on-time, on-budget, and work to meet your needs & feedback. We hope this article has helped inform what goes into PRONETS' website quotes. Feel free to contact us if you'd like a quote!
Latest Websites
Check out our portfolio to see some of our newest websites & what makes them special!
Read More