We can help you launch or refresh a website to help you reach your goals online.We work with you to craft an effective design for your brand, create pages that engage your audience, search optimize it to help you get found online, and work with you every step of the way.
Plus!
You can update the website on your own. We train you on using our visual builder system to make changes. You're not locked-in & paying for every change.
We handle the updates & backups. Never worry about updating the software running your website. We do it for you.
You own it. We provide premium hosting & support for the website. However, you own it, and can take it with you, unlike most DIY website platforms.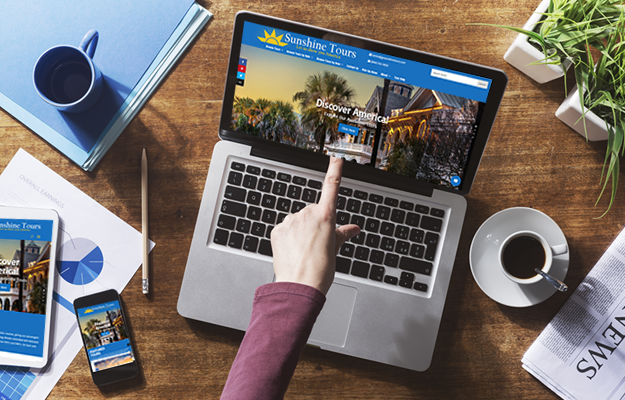 Get Your Free Consultation
Don't have a website? We'd love to talk with you and recommend the best options to help you succeed online.
Have a website? We'd be happy to look at it, the analytics, and performance of the site to help you understand how it can be improved.
Testimonials & Reviews
Great service is our top priority. Don't just take our word for it, hear it from our customers below.
PRONETS was super helpful in answering our questions, always attentive, and provided us a great looking website that we can update on our own!
It's been a good week and I 'm feeling good that the website is working well. This is better than I had hoped for so soon after the site going live.  Thank you!
The Twin County Humane Society would like to give a great big thanks to Pronets for hosting and supporting our website.
We had been using a very old website interface, and we were very reluctant to change at first. During the website design I was very nervous about how I would be able to manage the back end of the site and make changes. After sitting through my training session I was amazed at how easy the back end is to use!! The layout is simple, clean, and pretty much self-explanatory. I felt so comfortable at the end of the session I was immediately able to go back to work and add things and make changes to the test site myself!!
We are so excited! I love the new site. It is such an improvement over our old site!!!!!!! Great graphics! Really captured the feel of chocolate!
Our new website looks great! We are really well pleased with the results.
Thanks so much for all you've done for us (and continue to do). We'd be clueless without you.
Our Company has had the privilege of working with Professional Networks over the past 5 Years. This has been one of the best moves as a Company we have made!! They are true professionals in every sense of the word. We have continual compliments on our website and they are always quick with suggestions or responses to any and all of our needs. Professional Networks has worked with us in not only a professional manner, but their knowledge and dedication in their field has far surpassed our expectations. Not only do we appreciate what they do, but we appreciate feeling as if we, too, are part of their Professional "Family"!!
Thank you so much for all your help in designing our new website. Your company has been very efficient and professional and we admire those qualities in a business. It has been a true pleasure working with you. Our new website is functional, updated and beautiful and we are so excited about it.
Thanks for everything!
Thanks so much for all you've done for us (and continue to do). We'd be clueless without you.
The web site looks great. All of you did a great job. Please tell Kevin that the homework hotline is really really neat. I had a few teachers figure out how to use it before the instructions we created were distributed. Thanks a bunch. And, everyone that has seen the new site really likes it. Again, please give my thanks to everyone who worked on it.
We've told several of our friends about your service – We've received a couple of credit memos for referrals and just wanted you to know how much we appreciate it! Also wanted to let you know that business has really boomed these past couple of months! Hopefully this is a sign that the economy is getting better, but we know without a doubt that your company has played a major role in our recent success. We love our new website and want to thank you so much for everything you guys have done!