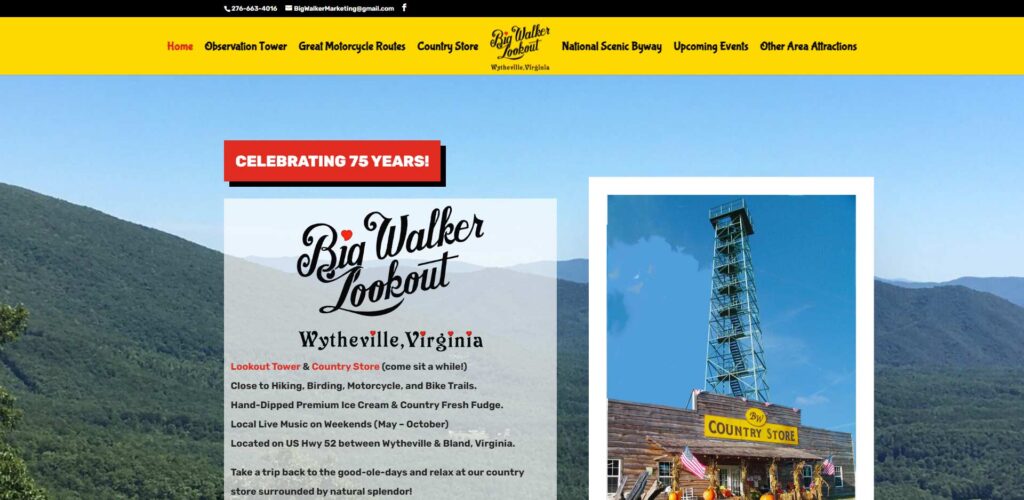 Beautiful Design
We worked with Big Walker Lookout to develop a bright vibrant design that conveys the fun atmosphere of the store & tower. Check out the gallery below for some awesome highlights from the site.
Events from Facebook
The site automatically shows upcoming events from their Facebook page, saving them time and providing more customers more value when using the site.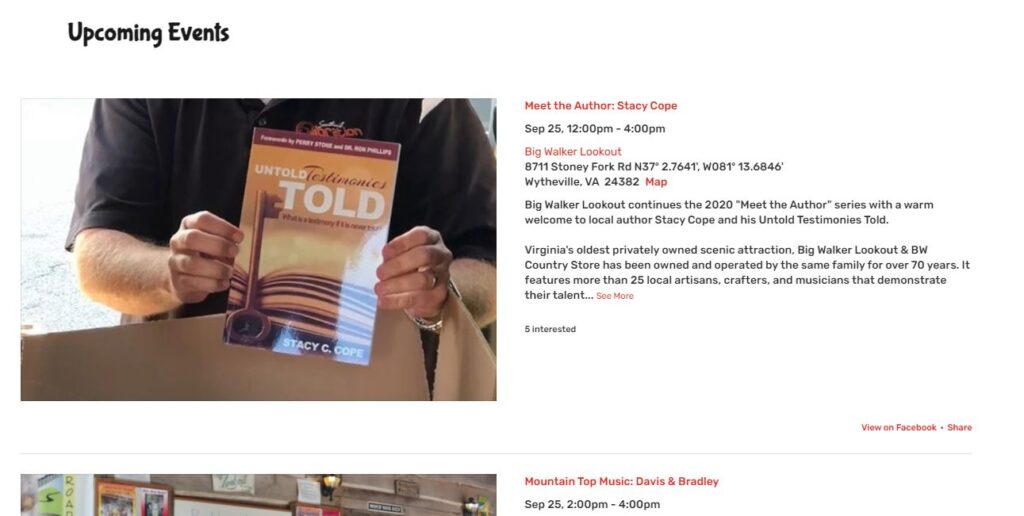 Tons of Photos
Every page on the site has tons of great photos showing off the lookout tower, country store, and more.
Full of Information
The site has several great pages that tell visitors about the observation tower, country store, local motorcycle routes, and more! This allows prospective visitors to imagine and plan their trip to the tower.