The hardest part of marketing & sales can be showing rather than telling what a customer is getting. Computer-Generated Graphics can be the solution, PRONETS has experience in creating CG renderings to provide customers an interactive model of your product or process.
What is CG?
CG graphics or computer-generated graphics are drawings or renderings made by computer. These differ from hand-drawn graphics or vector graphics in that we set up a 3d scene on a computer and render it using advanced lighting & shading techniques. We've used this technique to build complex visualizations for customers.
For example, here is an interactive widget we created showing different self-storage unit sizes to a customer.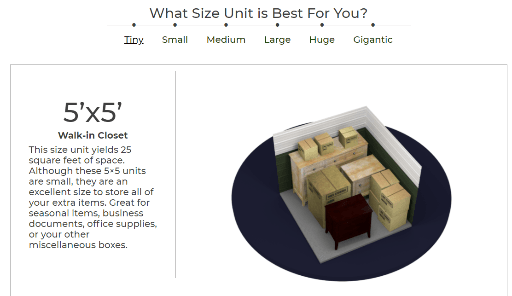 Interactive Model
CG renderings, videos, or even interactive models give you the tools to engage your customers. Let them interact with your product without even having to be present. These interactive models are great for self-storage businesses, artists & designers, merchandising companies, and more.
Timelapse
Check out a quick timelapse we did of creating a CG model below! (Note: This video does not contain a final render, and merely demonstrates our ability to replicate designs)
If you want to know more about how we can build you an interactive high-detail model, feel free to get in touch!
Check out this cool article on 3d rendering in the architecture and real estate industries: https://www.designblendz.com/services/3d-architectural-renderings
Check out some of our other success stories: https://www.pronetsweb.com/category/success-stories/
Get a Free Consultation & QUOTE.