PRONETS helped Julie Trent bring a website to life to promote her realtor brand in Fancy Gap, and the surrounding communities.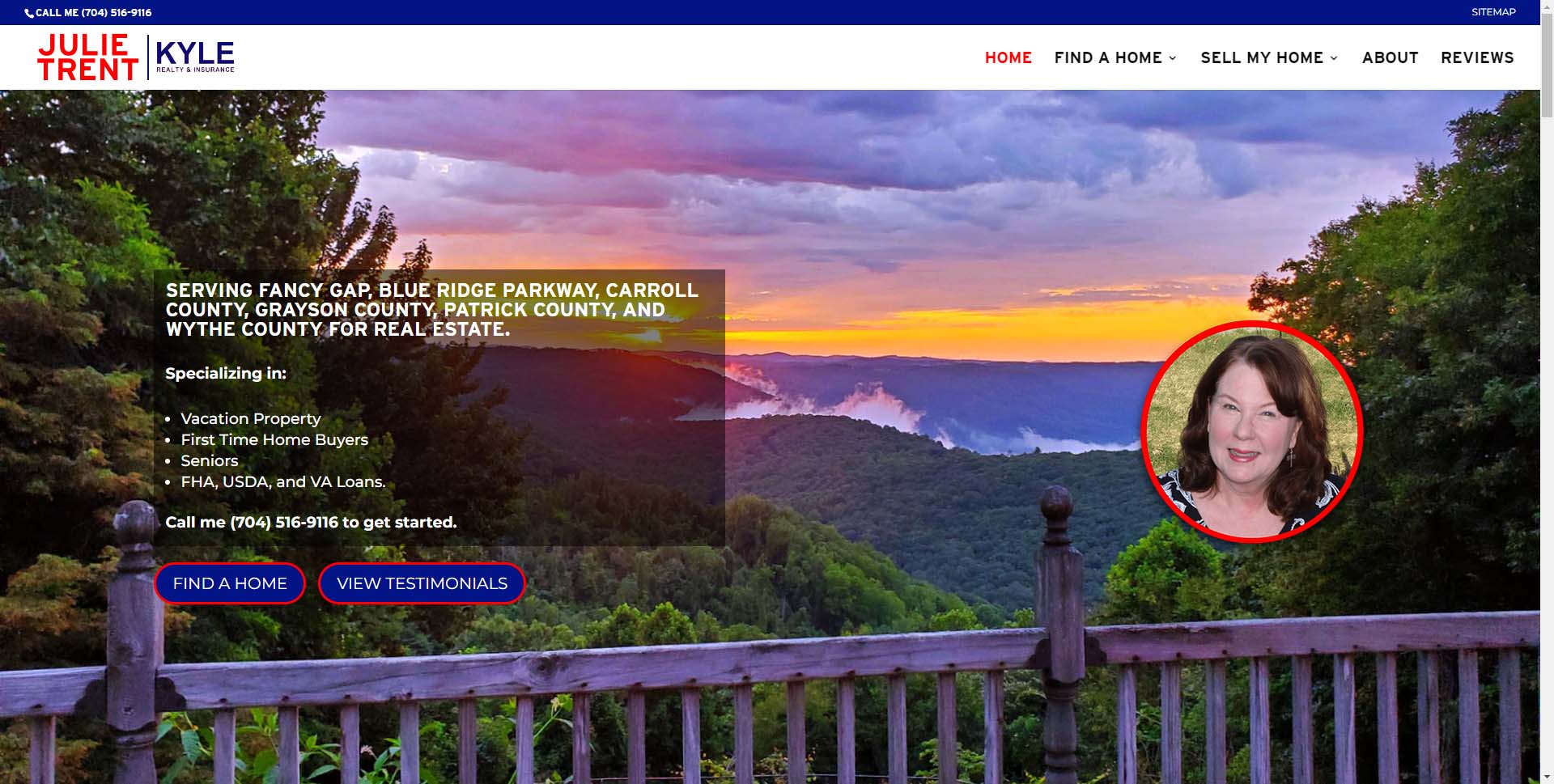 Reviews Feed
The home page of this website features a dynamic reviews feed from Google. Demonstrating your skills & expertise via real customer reviews helps provide "social proof" to visitors to your website.
Co-Branding
The site features co-branding with Kyle Realty, as required by SWVAR.
Lead Magnets
In several key places, this site offers "lead magnets" short signup forms that email you buyers guides & sellers guides. These encourage visitors to share their email address.
Landing Pages
This site features landing pages for key search terms like "Find a home in Carroll County VA." These pages are great places to share reviews, photos, and local information about that community to demonstrate your expertise in that area.