Distraction-Free Home Page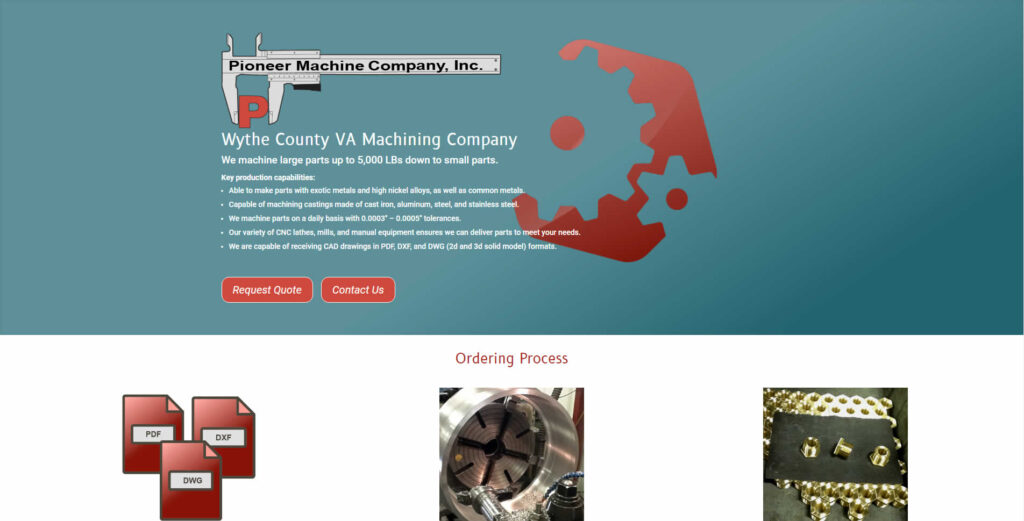 On this site we chose to hide the top navigation bar until the user scrolls on the home page. This ensures we keep the user focused on what they need to know about Pioneer Machine Company, and how to contact them and order from them.
Request a Quote Form
This form collects key project information from the customer and allows them to upload their CAD design files.

Testimonials
Customers are able to leave their testimonials on the home page, helping show prospective customers that they are trustworthy and reliable!