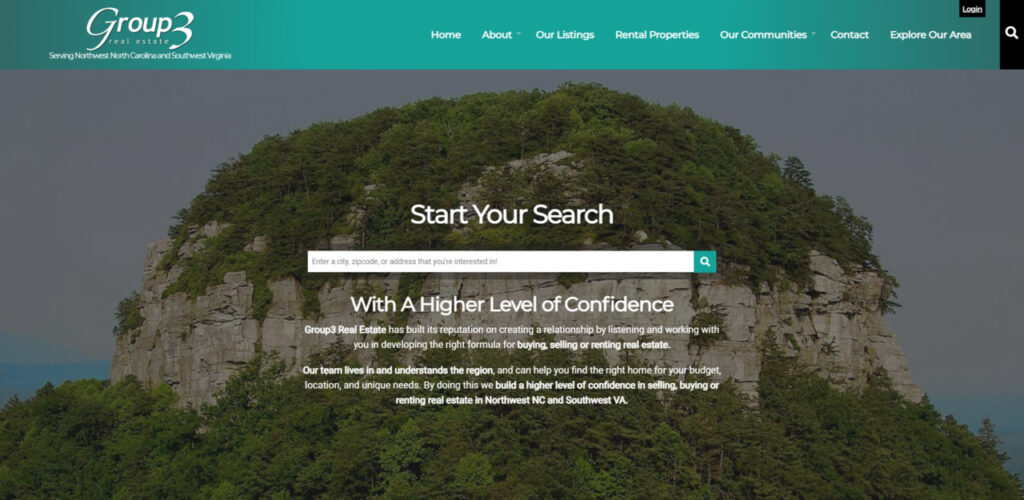 Group 3 took advantage of our real website offer, our goal for them was to provide more value for their visitors by adding listings & search functions to their site. Additionally, this should help improve their search click-through rates by bringing their listings & areas they serve into search engines.
IDX Broker Real Estate Website

This site offers cutting-edge IDX via IDX Broker. We're an integration partner and helped set up their account, perform SEO optimization, and setup their agents in the system.
The best way to see how useful this integration is, is to see it in action on their website at https://www.group3realestate.com/. The listings, search, lead signup, and anything else dealing with real estate data, is driven by IDX Broker.
Social Media Autoposting / Share Image Setup
This website automatically shares new listings from the brokerage on social media.
Plus, we setup an awesome banner image for their home page & other pages to show whenever they're shared on Facebook.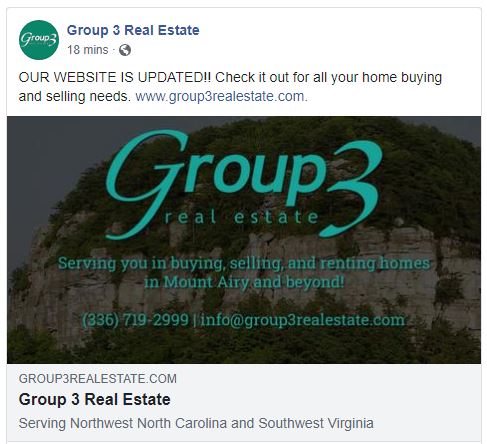 Reviews Feed
This website shows reviews from Google.