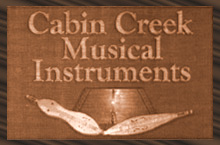 Walter of Cabin Creek Music reached out to us in mid-September. We worked with him to develop a plan to revitalize his website. On his website he lists & sells his homemade mountain dulcimers, hammered dulcimers, bowed psalteries, bones, and spoons. We proposed an updated website design that works on mobile phones, search engine research & optimization, and ongoing content updates.
We put the project into motion on 10/05/2020 and had the website live and running 21 days later on 10/26/2020.
Project Highlights
Stunning "Above-the-Fold" Design
The home page of this site starts off strong, with the top selling points of Cabin Creek's products. We lead visitors to more information using call-to-action buttons.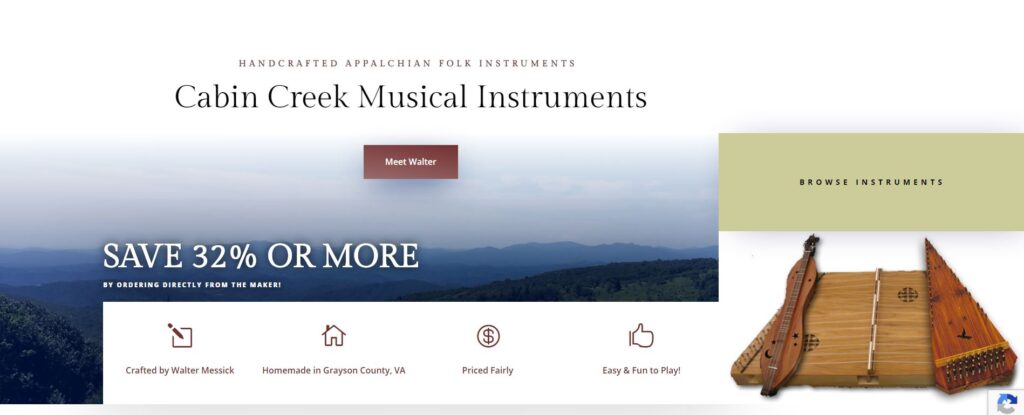 Impressive Product Pages
We designed the product listing pages on Walter's website to show off the impressive artisanship of his instruments.
Rapid Data Entry
We were able to migrate all content on his current website + add new content provided by Walter in about 8 days. This included 12 pages from his current website, updates to layout & copy, and 57 products.