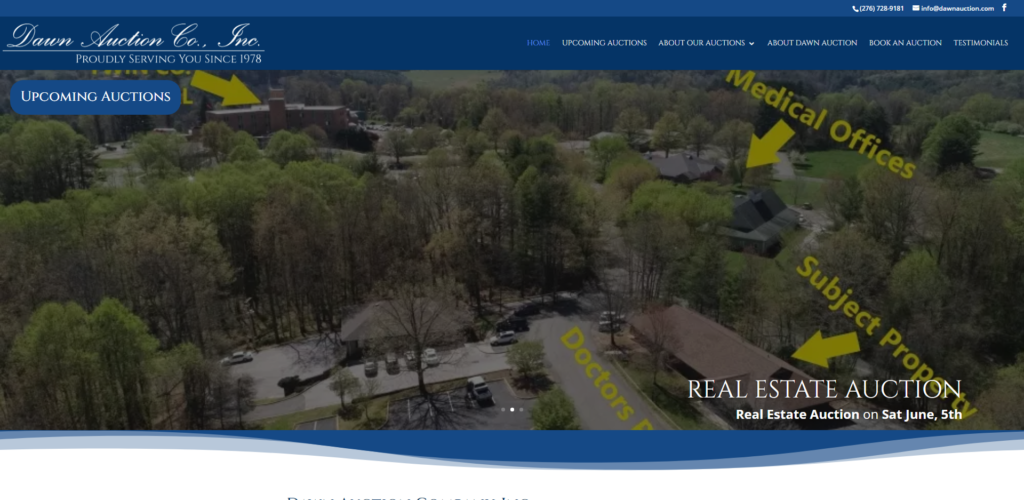 Auction System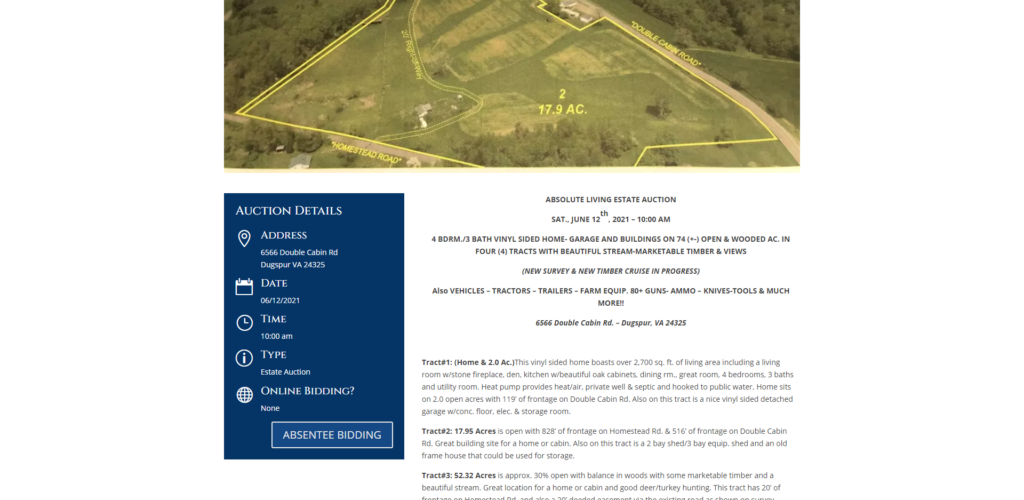 For this site we setup a system for entering auctions, including a main image, gallery of images, date / time, and other key details. This system allows the site to consistently display auctions to visitors and search engines.
Mass Notifications
This site supports push notifications & mass emails, this allows visitors to hear about upcoming auctions a variety of ways!
Google / Facebook Reviews Embed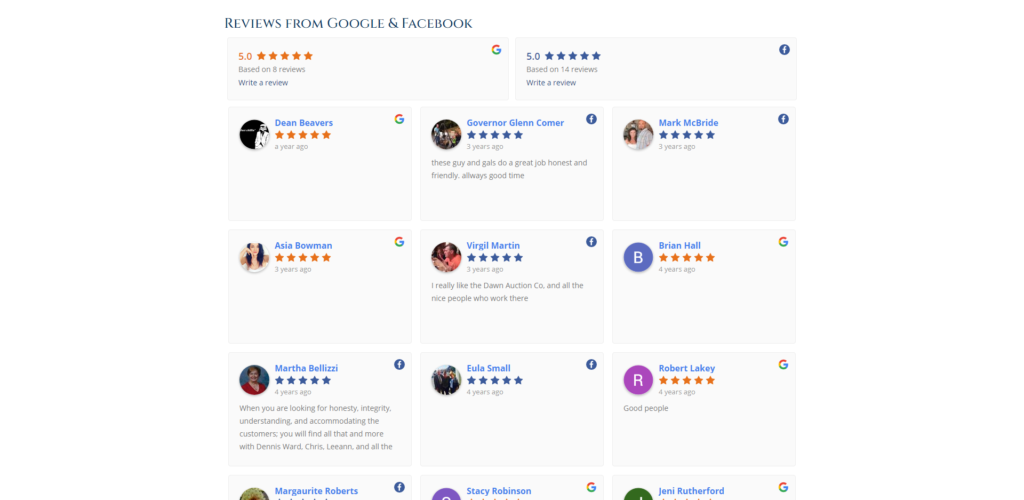 A feed of Google & Facebook reviews allows visitors to see proof of the high-quality service that Dawn Auction provides!