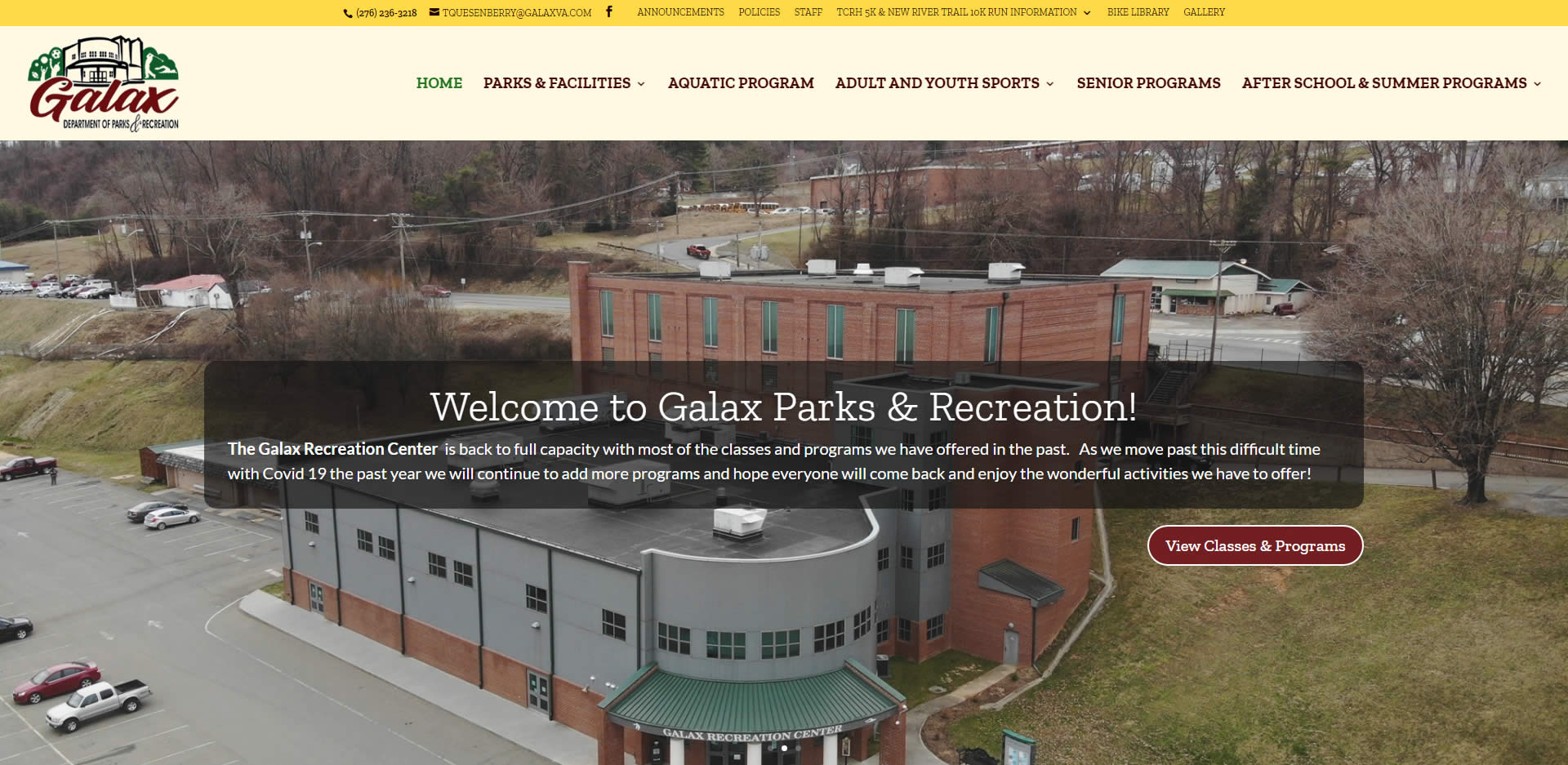 We helped Galax Parks & Recreation upgrade their website. This included creating a new mobile-friendly design, migrating data from the existing website, setting up redirects to keep bookmarks and links to the site working, and simplifying the pages and links on the website.
Data Migration
Our data migration included 25 pages, and several galleries with around 600 images.
Redirects
To ensure existing links and bookmarks to pages on the site didn't stop working, we setup redirects that would take visitors to the right page on the new site.
Quick Links
The site incorporates several navigation features to make it easy to find information on the site. This includes a quick links section with large icons & images to guide visitors to popular pages on the site: